Dive Discovery Travel was launched in 1991 specializing in the Pacific Ocean, Indian Ocean, Southeast Asia and the Red Sea. An avid diver and underwater photographer, Cindi LaRaia (owner/operator) became disillusioned with diving in the Caribbean and ventured off on her own into the unknown PACIFIC OCEAN!

I left my dive buddies behind and fell in love with the eastern Pacific, Coco's Island, and the Galapagos Islands. Now after diving most of the Pacific Ocean, South East Asia, the Indian Ocean and the Red Sea and Africa. We are now happily sending people legally to Cuba! The diving in this area of the Caribbean blew me away! Untouched, unspoiled and possibly how the Caribbean may have been over 50 years ago!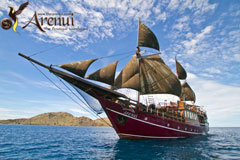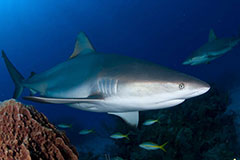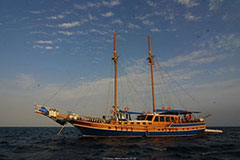 Dive Discovery is also about adventure travel, we offer complete tour expeditions to the same areas we dive in addition to some we don't dive in. Adventure & Photography is another aspect of our company, which caters to the Adventurer who enjoys being off the beaten track.

We offer photographic safaris to Africa; which include South Africa, Botswana, Zimbabwe, Namibia, Zambia, Kenya and Tanzania, Uganda, Rwanda, Ethiopia, Sudan, Egypt & the Republic of Congo. As well as trekking & sea kayaking throughout the world, visiting stone-age people in Irian Jaya, Papua New Guinea and sleeping in local villages are just some of the adventures we seek.

We are always looking for the new and unusual adventure or one with a twist. Myanmar is only now opening to visitors, Sri Lanka an island with more wildlife and whales than anywhere on the planet! Ethiopia amazing contrast in the old historical north to the untouched tribal people in the south.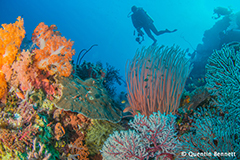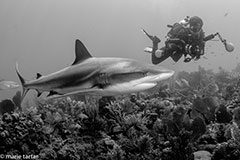 Each year we offer several escorted scuba dive, adventure tours and Africa safaris around the world for small groups. These trips are usually arranged in two parts giving you flexibility to choose the entire package or a portion of it to suit your particular needs.

We are always seeking new and exciting destinations to keep our valued clients happy and excited! Please check back regularly for updated events and new destinations. We are a full service Travel Agency offering individual travel for the discerning guest.

What is on your wanderlist?
Happy adventures, safe travels, let us guide your way!

2019 Trips
https://www.divediscovery.com/group-trips/2019/indonesia.php
https://www.divediscovery.com/group-trips/2019/galapagos.php
https://www.divediscovery.com/group-trips/2019/tahiti.php